Hello Camera Box followers:
Thanks for reading the Camera Box blog. We are excited to launch a comprehensive social media campaign which includes a weekly blog post of Camera Box news and happenings, tips and tricks, and guest blog spots or Q&A's with local partners.
If you have a blog idea or if you would like to contribute to future blogs, let us know! We always welcome contributors.
For daily news, tips, and photo fun you can "like" our Facebook fan page and "connect" through Tammy's LinkedIn account.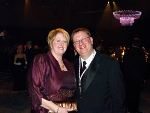 As always, we encourage participation in our discussions and would be delighted if you would tell your friends about our social media sites so they can follow us, as well!
We are gearing up for graduation and wedding season as well as Spring sports and much more, so please continue to connect with us by subscribing to our blog feed either via RSS or email sign up.
Thanks again for being a loyal follower – we look forward to your interaction and feedback!
Tammy & Geoff